by Roberta Murphy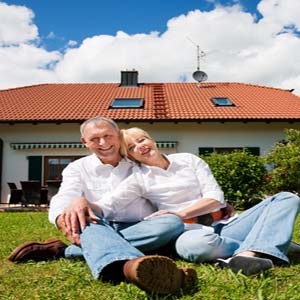 We receive calls almost weekly from people wanting to retire in San Diego, Carlsbad or La costa.
And because of our Carlsbad location, many of these calls are from folks hoping to buy a home in La Costa, or coastal Carlsbad, Encinitas or Oceanside. And if they already live in California and own a home, San Diego County is a pretty friendly place to consider. Especially when on considers the advantages of California Propositions 60 and 90.
Actually, there can be advantages to turning 55 in all California counties–with even greater benefit to those who move into certain counties.
In a nutshell (and consult your own attorney!), Proposition 60 allows those who are 55 and over to move the property tax from the homes they have sold to the new ones they are buying–as long as they are buying in the same county, and as long as the taxes are lower on the home you are selling versus the replacement home .
Propoxiton 90, on the other hand enhances Prop 60 if you happen to be moving to another county in California that honors the Prop 60 sale from another county. For example, San Diego accepts Prop 60 transfers from other counties, while Riverside County does not.
So far, Alameda, Los Angeles, San Diego, Santa Clara, Eldorado, Orange, San Mateo and Ventura Counties have approved Prop 90 and intercounty Prop 60 transfers. Many other counties who have not done so argue that they cant afford the loss in property taxes. Which, of course, begs a loaded question: If someone could relocate to balmy San Diego County and save their low property tax basis from another county, why wouldn't they choose to move to San Diego rather than say, Riverside County?
Whether you can take advantage of Prop 60 or 90 or not, we welcome retirees to San Diego and enjoy helping them find suitable replacement homes.  We also assist seniors in selling their homes so that they can transition to the next chapter in their lives.
If you have any questions about retirement in San Diego, please give Mike or Roberta Murphy a call at either 877-818-8197 or 760-402-9101. Or email roberta@sandiegopreviews.com
For additional information, we recomment you visit  State of California, Board of Equalization
You can also read additional and interesting study findings on 55+ home ownership by clicking here.